AT-Autism Conference – 2020
"Autism-Friendly" Environments:
Can Universal Design bring success?
When and where
Date: Thursday 5 March 2020
Venue: Church House, Westminster, London, SW1P 3NZ
Cost: Cost per delegate £255 + VAT
Early bird: Available until 10 January 2020 – £195 + VAT (discount applied automatically at checkout).
Concessionary places: A small number of concessionary places at a reduced rate will be available for autistic delegates on a first come first-served basis. Please email info@atautism.org
Multiple bookings: If you require more than one booking please complete a separate booking for each attendee or contact us. Thank you.
Summary
This one-day conference will explore the concept of 'autism-friendliness' within the scientific framework of universal design or 'design for living'. This is of importance to all organisations wishing to make reasonable adjustments that enable access for autistic and other neurodiverse people that are robust and supported by evidence. This will include architecture, facilities, transport, services, educational and employment practice and general policies related to design and accessibility. The conference will draw extensively on the personal and professional experience of autistic and other neurodiverse people and current scientific work in this area and will be valuable to all with a practical or policy interest in this topic.
Download the conference programme
Sara Ryan
Sara, a Senior Research Lead in the Health Experiences Research Group, University of Oxford, is a sociologist by background and her work focuses on learning disability, autism and difference. Sara work has increasingly more activist focused as she and others campaigned for accountability after the death of her 18 year old son, Connor Sparrowhawk, in 2013. The campaign #JusticeforLB has had a substantial impact in health and social care.
Damian Milton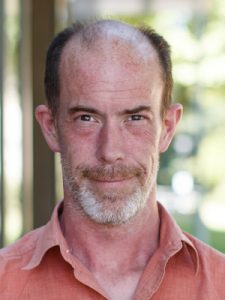 Damian works part-time for the Tizard Centre, University of Kent as a Lecturer in Intellectual and Developmental Disabilities and for the National Autistic Society (NAS) as Autism Knowledge and Expertise Consultant. Damian also teaches on the MA Education (Autism) programme at London South Bank University and has been a consultant for the Transform Autism Education (TAE) project and a number of projects for the Autism Education Trust (AET). Damian's interest in autism began when his son was diagnosed in 2005 as autistic at the age of two.  Damian was also diagnosed with Asperger's in 2009 at the age of thirty-six. Damian's primary focus is on increasing the meaningful participation of autistic people and people with learning disabilities in the research process and chairs the Participatory Autism Research Collective (PARC).
Ann Memmott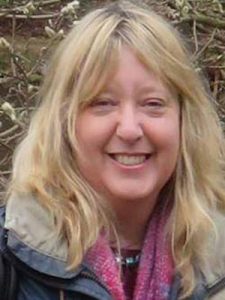 Ann Memmott is a well regarded autistic autism consultant, with some 20 years of experience as a professional within this field. Originally a Trustee for Berkshire Autistic Society, Ann is also Managing Director and co-owner of a Professional Practice, and works nationally as a trainer and conference speaker alongside many of the well known autism experts. Ann was Vice-Chair of the All Party Parliamentary Group for Autism's Advisory Board for some years. Ann's work with teams has informed the Royal Collection Trust, the BBC, the Police, Royal College of Psychiatrists, healthcare professionals, education professionals, parents and social workers. She is also an expert-by-experience, working with NHS England on Care and Treatment Review panels on complex autism situations, and a Trustee of Autistic Pride Reading, a charity set up to affirm and encourage autistic people, particularly through the arts and through autistic-led events & gatherings. Ann holds a Post Graduate qualification in autism, and is undertaking further studies, specialising in autistic communication and enablement, appropriate responses to distress behaviour, the experiences of autistic witnesses and victims in the Criminal Justice System, and gender & sexuality.
Amy Stocker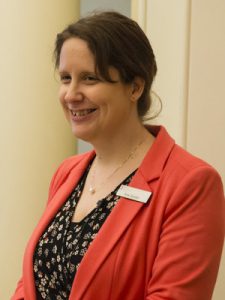 Amy Stocker is the Royal Collection Trust's Access Manager. Royal Collection Trust looks after the Royal Collection, one of the most important art collections in the world, and manages the public opening of the official residences of Her Majesty The Queen. Amy has been Access Manager for 5 years and in that time seen Windsor Castle accredited as Autism Friendly by the NAS three times, and Buckingham Palace twice. With the assistance of Autism Consultant Ann Memmott She has also developed pre-visit information for autistic visitors to Royal Collection Trust's sites across London, Windsor and Edinburgh. The Trust takes access for all visitors seriously and aims to welcome whoever wants to come to the magnificent buildings it looks after, in the best way that suits them. This year, in recognition of their customer service, staff at Buckingham Palace have been shortlisted for a disability smart customer service award by the Business Disability Forum. 
Simon Humphreys
Simon has for many years specialised in the design of buildings for autistic people 
He has researched and developed concepts and design guidelines for autism-specific environments working with specialists from within the autism world. His experience is also personal having lived with his brother who was autistic.
His practice has designed and built many buildings for autism and is currently working on projects across Europe, The Middle East, and the USA.
Cos Michael
Cos is autistic and advocates for issues around autism and ageing. She led the NAS Autism and Ageing workstream and now delivers training and presents at conferences in the UK and abroad. She has consulted on research projects in Newcastle, Edinburgh and London.  In 2016 Cos wrote an editorial for the journal "Autism", "Why we need research about autism and ageing"; and co-wrote a chapter "Listen to the experts: autistic adults tell us what they need", in "Autism Spectrum Disorder in Mid and Later Life". Ed: Scott Wright. Cos has worked at the BBC, the National Sound Archive and in the theatre. She has a BSc Social Anthropology.
Dr Rebecca Wood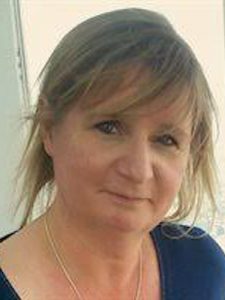 Dr Rebecca Wood is a Senior Lecturer in Special Education at the University of East London and a former teacher and autism education practitioner. She completed her PhD via a scholarship at the University of Birmingham where she was also project manager of the Transform Autism Education project, funded by the European Commission. This was followed by an ESRC postdoctoral Fellowship at King's College London. Rebecca's book, 'Inclusive Education for Autistic Children' is published by Jessica Kingsley Publishers.
Lee E Corless


Lee is a Vice President for JPMorgan Chase, one of his roles is leading the Autism at Work Program for UK and Europe, Middle East, and Africa region supporting the Global team based in Delaware. Lee was diagnosed with Asperger Syndrome over 12 years ago, and he also has a teenage son with Autism Spectrum Condition, which drives him to be a leading advocate and speaker for J.P. Morgan and beyond. Lee supports numerous not for profits, government agencies and J.P. Morgan in providing guidance to other businesses seeking to start and run Autism employment programs. Lee's uses his extensive experience to achieve his vision of increasing employability options for people on the spectrum.
Mark Brosnan
Mark Brosnan is Professor of Psychology at the University of Bath and Director of the Centre for Applied Autism Research (CAAR). Through participatory research, Mark has co-developed a range of digital technologies with the autistic community (for example sofa-app.org; beta-project.org). CAAR also run an autism summer school to support the transition to university for young people on the spectrum and an autism employment school to support the transition into employment for students on the spectrum.
Emma Collis
Emma Collis is a Research Assistant at the Centre of Applied Autism Research (CAAR) at the University of Bath. As an autistic adult herself, Emma has shared her own experiences and insights with prospective autistic students at CAAR's autism summer school, and employers looking to adapt interviews for autistic employees. Her research has investigated autistic adult's experiences of restricted repetitive behaviours, and looks to improve the inclusion of neurodivergent staff and students at universities.
Book Your Place
Cost: Cost per delegate £255 + VAT
Early bird: Available until 10 January 2020 – £195 + VAT (discount applied automatically at checkout).
Multiple bookings: If you require more than one booking please complete a separate booking for each attendee or contact us. Thank you.
Concessionary places: A small number of concessionary places at a reduced rate will be available for autistic delegates on a first come first served basis. Please email info@atautism.org